Christian Siefkes
Jump to navigation
Jump to search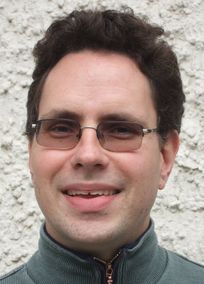 Bio
"I am a computer scientist, author, and independent scholar. In 2016/17 I worked for the research project Society After Money (German: Die Gesellschaft nach dem Geld), which had the goal of exploring the possibilities and challenges of a world where money, exchange, and capital no longer matter.
From 2008 to early 2016 I worked as a freelance software engineer in Berlin, Germany. For the last two years I freelanced as a Python and Haskell developer for the Liquid Democracy Association. Before that, I did Java and SQL development for various companies including Zalando, Rocket Internet, and Project A.
When I don't have to work, I like to write, talk, or research about peer production, free software, open hardware, and commonism. My most well-know works are about commons-based peer production and how to generalize it into the physical world.
I hold a Ph.D. in computer science from the Freie Universität Berlin."
(https://www.siefkes.net/)
Publications
Publications include:
See also:
More Information