Diego González
Jump to navigation
Jump to search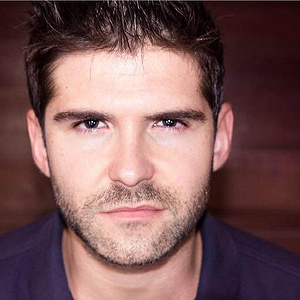 Bio
Diego Gonzalez-Rodriguez (Diego González Rodríguez) is Research Fellow of the P2P Lab and founder of Bitmind[1]. He is PhD in Information Science, Software Engineer, Master in Artificial Intelligence and Graduate in International Cooperation for Development.
He has worked in several Research & Development projects in various fields (Software Design, Project Management, DNA and Bacterial Computing, Data Mining, SaaS,… ) affiliated to different research labs and universities.
He was Visiting Scholar in the University of Toronto and the University of North Carolina at Greensboro and worked as Software Engineer in several companies and open source projects such as Kurento and other FOSS initiatives.
Diego Gonzalez-Rodriguez has also founded Bitmind. Furthermore, he has developed in collaboration with Sensorica the ovn.space project, a shared hub for the evolving and growing ecosystem of Open Value Networks. Currently he is collaborating with different research groups such as the Global Brain Institute of the Free University of Brussels, the P2P Lab and the University of Southampton.
His research has been focused on the relationship between Complex Adaptive Systems and P2P Social Dynamics following a multidisciplinary approach. But also on artificial intelligence, software as a service and the social implications of technology. He has published several research papers about different topics and he has been guest editor in the Engaging Science, Technology, and Society open access journal with Valilis Kostakis and Primavera de Filippi.
His PhD thesis explored, by using computational models and simulations, how social systems evolve from centralized networks with homogeneous agents to distributed networks with high levels of heterogeneity. According to this research, groups of agents evolve and define more complex and resilient societies following adaptation and selection processes, through an increase of differentiation and connectivity. This theoretical and computational framework aimed to formulate the advantages of the P2P paradigm, and also open new research lines in the field of information theory with regards to P2P social dynamics.
The Bitmind project
Diego Gonzalez-Rodriguez is the founder of bitmind.co, a decentralized Research & Development organization aiming to explore the potential of P2P Social Dynamics and self-organizing systems. It also explores Open Value Networks (OVNs) and has led the ovn.space iniciative. Bitmind wants to help Open Enterprises, Cooperatives and Communities to distribute value amongst their members and bootstrap their collective intelligence.
To do that, the Bitmind team focuses its efforts in applied research & open source development around the OVN/DCO/P2P/Blockchain context, exploring how new models of self-organization can enforce the value production capacities within the P2P paradigm.
bitmind.co was one of the initiatives which were funded during the Faircoop donations campaign in 2015.
Some of the initial goals of Bitmind are:
Prototyping Open Value Networks.
Help Open Enterprises, Cooperatives and Communities to distribute value between their members.
Exploring collective production of knowledge.
Mapping decentralized and heterogeneous communities.
Exploring the potential of Blockchain and other distributed technologies.
Contributing to the production of commons for an Open Society.
Bitmind.co founders were invited to present the OVN model at the AGI Conference 2015 (The eighth Conference on Artificial General Intelligence). Their talk, "Scalable cognition through collaborative sense-making: drafting the Open Value Network model" was included in the Workshop on Synthetic Cognitive Development and Integrated-Distributed Agency (IDA), organized by David Weinbaum and Viktoras Veitas.
The talk was given by Diego Gonzalez-Rodriguez and Ishan Shapiro and introduced by Ben Goertzel.
Info
Twitter: @dgrmunch
Linkedin: [2]
Website: [3]
Orcid: [4]
Contact
You can contact to Diego González through xmunch ( at ) xmunch.com