Christina Priavolou
From P2P Foundation
Bio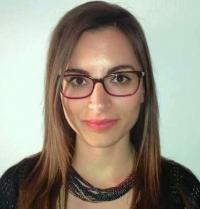 Christina Priavolou is a Core Member of the P2P Lab. She is a civil engineer (5-years BSc, University of Patras, Greece) and holds an interdisciplinary MSc in Environmental Development (National Technical University of Athens, Greece). She has a two-year experience in both private and public works. Christina is now pursuing a PhD in Technology Governance at Tallinn University of Technology, Estonia, investigating open construction systems. She is also member of the COSMOLOCALISM research team, coordinating the Sustainability Stream.
Contact: christina.priavolou at gmail.com
Publications
Peer reviewed articles
Working papers
Priavolou, C. and Niaros, V. Can everybody build a WikiHouse? The openness and the conviviality dynamics of the WikiHouse ecosystem
Reports
Niaros, V., Pantazis, A., Priavolou, C., & Martelloni, L. (2017). The maker movement: Values and principles. Prepared for the Open Design & Manufacturing project.