Alekos Pantazis
Jump to navigation
Jump to search
Bio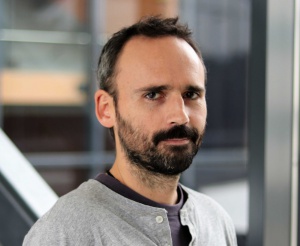 Alekos (Alexandros) Pantazis is a core member of the P2P Lab, an interdisciplinary research collective focused on the commons, a researcher at the Ragnar Nurkse Department of Innovation and Governance, Tallinn University of Technology, and a visiting lecturer at the Master's Degree in Political Ecology, Degrowth and Environmental Justice at the Autonomous University of Barcelona. He holds a PhD in Technology Governance from Tallinn University of Technology (2021), a B.Sc. (5-year-long) in environmental engineering, an M.Sc. in nautical and marine science, and a certificate of pedagogy and educational proficiency. Alekos has 20 years of involvement in international social movements, focusing on degrowth, agrarian populations and the commons. Moreover, Alekos has worked as a scientific assistant in European projects in the areas of commons, education and marine conservation. Currently, his work focuses on the convergence of convivial technologies, commons, and peer to peer education. He is participating in the COSMOLOCALISM (ERC), Smooth (H2020) and ComPra (Erasmus+) projects. Alekos speaks English, Spanish, French, and Greek.
Contact: pantazis.al at gmail.com
Google scholar page: here
Publications
Peer reviewed articles
Book chapters
Reports
Niaros, V., Pantazis, A., and Priavolou, C. (2017). The Maker Movement: Values and Principles. In: Universities, Enterprises and Maker Communities in Open Design & Manufacturing across Europe: An exploratory study (12−26). OD&M Research Report Integral.