Korean Language
From P2P Foundation

Welcome to the P2P Foundation Korea Wiki

The P2P Foundation is an international organization focused on documenting, researching and promoting P2P practices.
The P2P Foundation Korea is involved in various fields as a network organization based in Korea.
This document is the first draft and will be continuously updated.

Brief Introduction to the P2P Foundation Korea(Korean Language)
What does the P2P Foundation do?
P2P Foundation Korea Introduction

The P2P Foundation Korea supports the core value of P2P. We build communities in the real world and we are an open network which is filled with individuals and groups who have ideas and self-activated on spreading commons.

Korea has some outstanding cultural values and about five thousand years of history. But, we lost many of our traditions and communities from the colonial era and division of the Korean Peninsula. Consequently, theoretical researches and actual practices are occurring. In such condition, philosophy and value of P2P will make a big wave to provide an alternative solution.

In addition, our mission is to gather individuals and groups who are already acting as members, to spread commons and to strengthen our relationship with global P2P Foundation.

The P2P Foundation Korea is open to everyone. So, please contact us to the e-mail if you are interested in joining us. [email protected]


P2P Foundation Korea Objectives

Our present society is based on the absurd idea that material resources are abundant and immaterial ideas should be kept artificially scarce. The dominant paradigm behaves as if the planet contains infinite resources and it exploits the earth in a way that endangers survival of both animal species and humanity while building artificial walls around human knowledge to prevent and impede sharing as much as possible.

Our aims can be summarized under the following maxims:

1. Ending biosphere destruction by exposing dangerous and exploitative conceptions of pseudo-abundance in the natural world (based on the assumption that natural resources are infinite)

2. Promoting the free exchange of knowledge both scientific and cultural by abandoning innovation inhibiting conceptions of pseudo-scarcity (based on the assumption that the flow of knowledge must be restricted, made scarce, through excessive copyrights)

3. Studying and creating a comprehensive knowledge commons about P2P developments that can be used by the general public, researchers and business

4. Curating the best content on P2P and the Commons from around the globe

5. Offering a pluralistic understanding of this emerging field by representing diverse critical discourse

6. Connecting advocates, innovators, entrepreneurs and policy makers, as well as artists and cultural producers



P2P Foundation Korea Members

Representatives of the Activist : Yongkwan Choi - email : [email protected]
Activist : Soh Yeong Roh - e-mail : [email protected]
Activist : Mino Choi - email : [email protected]
Activist : Jae Kwon [1] - email : [email protected]
Cooperation NGO : Opennet [2]
Cooperation NGO : JinboNet [3]
Cooperation NGO : IPLeft [4]
Cooperation NGO : NPO ICT Support Center [5]


P2P Project
Open Vaccine Project

Open Vaccine is, now, available on google playstore and downloaded by many users. It checks whether the smartphone is exposed to RCS spyware.

https://play.google.com/store/apps/details?id=org.p2plab.openvaccine
Related link : http://p2pfoundation.net/Korea_NIS_Civilian_Oversight_2015


BlockchainOS Development Project

BlockchainOS is a company which provides blockchain developing news and also operates the actual development project.
Two meetups were held in 2015, and several blockchain forums were proceeded in 2016. We have started a company, and we are now getting ready for related service projects.

https://www.boscoin.io/
https://www.facebook.com/blockchainOS/


Guerilla translation

커먼즈 전환과 P2P : 입문서 (Commons Transition and P2P: a Primer) [6]
중앙은행 디지털 통화 ― 은행업의 혁명인가?(Central Bank Digital Currencies: A Revolution in Banking? : Ellen Brown) [7]
국가권력과 커머닝(New Report: State Power and Commoning : David Bollier) [8]
P2P거래와 커먼즈경제를 앞당길 수 있는 10가지 방법 (10 Ways to Accelerate the Peer-to-Peer and Commons Economy : Michel Bauwens) [9]
사회변형 패러다임으로서의 커머닝 (Commoning as a Transformative Social Paradigm : David Bollier) [10]
민주적 화폐와 커먼즈를 위한 자본 (Democratic Money and Capital for the Commons : David Bollier) [11]
클린에너지가 우리를 구할 수 있는가? (Clean energy won't save us – only a new economic system can : Jason Hickel) [12]



P2P Interviews
때를 만난 아이디어의 실행과 구현을 위하여 ― 기본소득 전문가들과의 인터뷰
Michel Bauwens on 'Social Knowledge Economy and Urban Commons'. Published on The Left Monthly (in Korean: "월간 시대") (Vol. 54, pp. 73-76). 2017
http://wiki.p2pfoundation.net/images/Michel_Bauwens_-_Interview.pdf
P2P Books

전환의 키워드, 회복력 위기의 시대를 살아가기 위한 12가지 이야기
『전환의 키워드, 회복력』은 두 저자 마이클 루이스와 팻 코너티는 RESILIENCE, 즉 회복력을 우리 시대의 핵심가치로 내세운다. 그들이 진단하는 우리 시대는 어떠한가. 불안정한 기후로 인해 식량 사정은 갈수록 악화되고 있으며, 잦은 자연재해는 일상의 안전을 위협하고 있다. 이런 기후변화에 결정적인 기여를 하는 것으로 알려진 화석연료는 현대를 인류 역사상 가장 풍족한 시대로 만들었지만, 무분별한 채굴과 남용으로 인해 고갈을 앞두고 있다.

http://book.naver.com/bookdb/book_detail.nhn?bid=9137730
http://commonstransition.org/community-land-trusts-urban-land-reform-and-the-commons/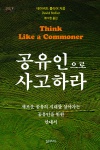 공유인으로 사고하라 (글쓴이 : David Bollier)
『공유인으로 사고하라』는 공유[재](commons)가 어떻게 현대 시장 경제학의 기본 논리에 도전하는지를 설명한다. 또 공유[재]가 어떻게 신자유주의적 자본주의를 넘어 나아가기 위한 노력을 뒷받침할 수 있는 법과 사회적 행위의 틀을 제공하는지, 공유[재]가 어째서 위키피디아에서부터 종자 공유, 공동체 삼림, 협업적 소비 등에 이르기까지, 폭발적으로 팽창하는 DIY 혁신의 한 분야가 되고 있는지를 보여 준다.

http://www.aladin.co.kr/shop/wproduct.aspx?ItemId=68352518
http://thinklikeacommoner.com/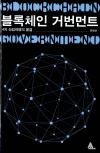 블록체인 거번먼트 - 4차 산업혁명의 물결
블록체인은 최초의 암호화폐 비트코인의 기반기술로 등장했다. 그런데《블록체인 거번먼트》에서 저자는 블록체인이 단순히 '암호화폐'를 만들어주는 기술에 그치지 않고, 관료제와 같은 조직을 대체하는 기술이 될 것이라고 주장한다. 또한 관료제가 담당하는 기능들 중 상당 부분을 블록체인 기반의 기술이 대체한다면 지금보다 훨씬 투명하고 효율적인 정부가 탄생할 수 있다는 것이다.

http://www.aladin.co.kr/shop/wproduct.aspx?ItemId=110487241
http://book.naver.com/bookdb/book_detail.nhn?bid=12109129