Diego González
Jump to navigation
Jump to search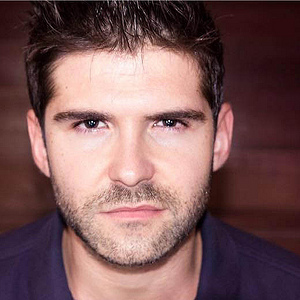 Bio
Diego Gonzalez-Rodriguez (Diego González, Ph.D.) is a multidisciplinary researcher and entrepreneur. He is the founder of the SciArt Lab, a Research & Development Lab for the open exploration of Science, Art, and Technology with a focus on multidisciplinary knowledge and technology-driven creativity. The SciArt Lab explores new models for learning and knowledge production and the potential of virtual reality for therapy, education, emergent economies, and decentralized enterprises. The SciArt Lab leads a virtual campus funded by the Decentraland Foundation, a fully decentralized virtual world powered by blockchain technology and virtual reality.
Diego González has a long experience both in Research & Development and as Software Engineer in the IT Industry. He has been Research Fellow at the P2P Lab, a spin-off of Tallin University of Technology and the P2P Foundation, and has been affiliated to different research groups and collaborated with universities worldwide like the University of Toronto, University of North Carolina, Technical University of Madrid and University of Valencia. His multidisciplinary research focuses on diverse topics such as P2P social dynamics, Decentralized Technologies, AI, Complex Adaptive Systems, STEAM education, Software Design, Project Management, DNA and Bacterial Computing, Virtual Reality, and the Social Implications of Technology.
He holds a Ph.D. in Information Science, a BS in Software Engineering, a Master in Artificial Intelligence, and a Graduate in International Cooperation for Development. He has also contributed to several open source projects such as Kurento and other FOSS initiatives.
He was also co-founder and coordinator of Bitmind, a commons-oriented startup to explore the potential of DLT Technologies and the implementation of DAOs/OVNs on Ethereum. Bitmind was one of the initiatives which were funded during the Faircoop donations campaign in 2015 and had an international impact in the context of Applied Research & Open Source development around Blockchain-based organizations. The project was finally donated to the P2P Foundation.
Furthermore, he developed in collaboration with Sensorica the OVN Space project, a shared hub for the evolving and growing ecosystem of Open Value Networks.
His research in P2P has been focused on the relationship between Complex Adaptive Systems and P2P Social Dynamics following a multidisciplinary approach. He has published several research papers about different topics.
His Ph.D. thesis explored, by using computational models and simulations, how social systems evolve from centralized networks with homogeneous agents to distributed networks with high levels of heterogeneity. According to this research, groups of agents evolve and define more complex and resilient societies following adaptation and selection processes, through an increase of differentiation and connectivity. This theoretical and computational framework aimed to formulate the advantages of the P2P paradigm, and also open new research lines in the field of information theory with regards to P2P social dynamics and its application to knowledge production, peer learning and STEAM education.
Info
SciArt Lab: [1]
Linkedin: [2]
Personal website: [3]