Vasilis Kostakis
Jump to navigation
Jump to search
Short bio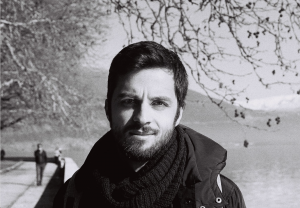 Vasilis Kostakis is Professor of P2P Governance at TalTech and Faculty Associate at Harvard University. He is also Visiting Professor at the Autonomous University of Barcelona. Vasilis is the founder of the P2P Lab.
Long bio
Vasilis Kostakis is the Professor of P2P Governance within the Ragnar Nurkse Department of Innovation and Governance at TalTech. He is also a Faculty Associate within the Berkman Klein Center for Internet and Society at Harvard University, and a Visiting Professor within the Institute of Environmental Science and Technology at Autonomous University of Barcelona. Moreover, he is a Fellow at the Royal Society for the Encouragement of Arts, Manufactures and Commerce (RSA).
He is the founder of the P2P Lab and has been the Research Coordinator of the P2P Foundation, winner of the 2016 Golden Nica for Digital Communities.
In 2019, Vasilis was awarded a four-year grant from the European Research Council, to study the convergence of the digital commons with local manufacturing technologies. Along with an interdisciplinary team of scholars, activists, and social entrepreneurs, Vasilis focuses on how to create an economy based on locally sustainable communities that are digitally interconnected.
He has written essays for several outlets such as the Harvard Business Review and Aeon. His work has appeared in 15 languages.
Vasilis is also an artist.
Recent research projects
Fifteen selected academic publications
Ten selected op-eds