User:Guaka
Jump to navigation
Jump to search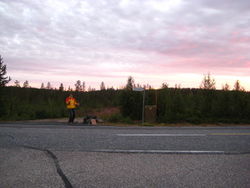 Guaka is Kasper Souren, born in the Netherlands, MSc in Mathematics, speaks many languages.
Main activities
Since 2008 I've been working as a freelance free software consultant, mainly for non-profits and for business (e.g. Souren Meubels), with a focus on Drupal, CiviCRM and MediaWiki. Check guaka.org/projects for more. In 2011 I decided to focus on creating a stable online income through SEO activities.
I've co-founded several wikis, the most important and active ones are about hitchhiking, dumpster diving and sharing (in order of importance).