ECC2013/Knowledge Stream/Topics
Jump to navigation
Jump to search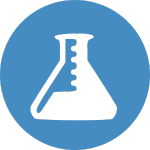 Focus topics for the two knowledge stream sessions May 24.
Most will be started with a planned but brief intervention (5 minutes) or debate -- thoughtful provocations, not presentations (no slides), with responses and further thoughts sought from all participants.
These are not set in stone, will change up to moment they occur and as they occur, feel free to make suggestions...
Articulating all commons as knowledge commons
Biology: seeds, health, knowledge enclosure and commons
Beating the bounds: filesharing, leaking, counterfeiting, saving patented seeds, ignoring the rules -- as knowledge commoning
Promoting and protecting knowledge commons: copyleft and beyond
Provisioning knowledge commons, not merely recapitulating enclosed products: mass collaboration and other means
Knowledge commons, marginalized people, social justice
Communicating about knowledge commons
Compare, contrast, collaborate: democratic politics, legal reform, constructed commons, ignoring their rules
Knowledge commons research agenda
Strategy: all commons as knowledge commons, commons-first knowledge commoning -- how to?