Christina Priavolou
Jump to navigation
Jump to search
Bio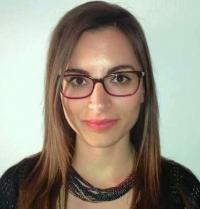 Christina Priavolou is a Core Member of the P2P Lab. She is a civil engineer (5-years BSc, University of Patras, Greece) and holds an interdisciplinary MSc in Environmental Development (National Technical University of Athens, Greece). She has a two-year experience in both private and public works. Christina is now pursuing a PhD in Technology Governance at Tallinn University of Technology, Estonia, investigating open construction systems. She is also member of the COSMOLOCALISM research team, coordinating the Sustainability Stream.
Contact: christina.priavolou at gmail.com
Publications
Peer reviewed articles
Reports
Niaros, V., Pantazis, A., Priavolou, C., & Martelloni, L. (2017). The maker movement: Values and principles. Prepared for the Open Design & Manufacturing project. text
Book Chapters
Priavolou, C. (2019). Tzoumakers - Co-creating Solutions for Agriculture. In: Armstrong, K., Diez, T., Goldapple, L., Schmidt, A., & Villum, C. (Eds.), Design, Remix, Share, Repeat: How distributed design is changing the way makers and designers approach collaboration, tools and the market (70−73). Barcelona: Institute for Advanced Architecture of Catalonia. text
Working papers
Deconstructing the Design Global Manufacture Local model in a building life cycle.
Life-Cycle Assessment of an open source 3d printer vs a commercial one: A comparative analysis.